VFC e-series CQB Tactical
Moteur hi torque shs, ressort sp90 guarder, batterie 7.4v 25C 2000 mah x 2, bloc hop up Prowin, joint guarder 50°, canon acier Lonex 6.03, six chargeurs mid cap avec magpul, Optique Micro T1, sangle 1 point, poignée avant, malette rigide.

Merci de contacter directement Mounir, Je ne m'occupe pas de ses ventes 

250€ à débattre.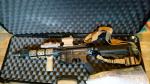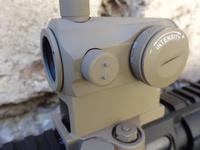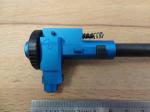 FAPC couleur coyote
Poche avant pour 6 chargeurs TOE, poche admin condor, poche chargeur simple Tasmanian tiger, dump pouch condor, sac hydratation TOE, drapeau de touche TW.
40€ à débattre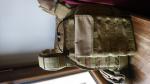 Pompe trois canons avec trois cartouches ACM
  15€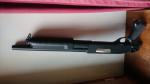 USP compact KWA KP8
(avec deux chargeurs et holster FMA)    50€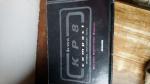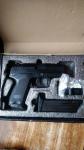 Speedloader Wosport
neuf  10€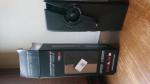 Chargeur I Power B3+ 20W
5 €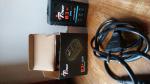 _________________
Keep Calm and Use the Force, parcequ'à pisser contre le vent on mouille sa chemise...